Oovoo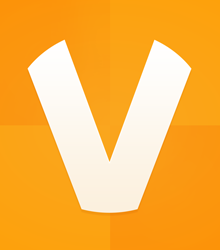 Category
:
Social Networking
Platform
:
Apple IOS
,
Google Play
Developer
:
LLC.
,
oovoo LLC © 2012 ooVoo
Languages
: English, Arabic, French, German, Hebrew, Italian, Japanese, Korean, Persian, Portuguese, Russian, Si
Content Rating
: Rated 4+
Size
: 72MB
Among all the apps that are vying for attention these days as a call/messaging/video chat universal app, Oovoo is an entrant that has been in the market for a period of time almost comparable to WhatsApp. Even then, for all the comparative features that both WhatsApp and Oovoo possess, WhatsApp has barely managed to get the calling feature activated on only a few of the devices running it.
Oovoo has been an app that I have been using from the days of Android 2.3, and while it hasn't been the bumpiest of rides, I wish there had been a few more tweaks that could have got the app the recognition it deserved.
Oovoo has been one of the largest cross platform call and messaging platform that offered in-app calling from around the time Viber was. Oovoo stood out in the fact that it used a lot less data, and offered a lot better call quality than what its nearest competitor offered.
The interface is pretty simple and is laid out in a manner that is quite visually pleasant. The app is intuitive, and automatically adds other users on your network to the list of contacts. Calls between users on the app are free, however, in order to make calls to landlines or mobile costs real money, and is a bit of a bummer.
On the upside, the voice/video calls made over data are actually quite clear, with minimal interference and a good bit of clarity. The video calling feature is also quite good, with the call quality almost as good as FaceTime. The app also allows integration with common social media platforms (Facebook) and Whatsapp. One handy feature is the availability of group video calling that allows up to 12 users. The app is free to download and use on devices running Android 2.3 and up, and iOS 7 and up.