Learn Languages: Rosetta Stone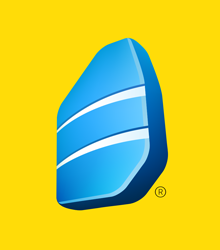 Category
:
Education
Platform
:
Apple IOS
,
Google Play
Developer
:
Rosetta Stone Ltd. © 2013 Rosetta Stone Ltd.
Languages
: English, Czech, Dutch, French, German, Italian, Japanese, Korean, Polish, Portuguese, Russian, Simpl
Content Rating
: Rated 4+
Size
: 77MB
Kik has been among the earliest of photosharing and chat apps that have been in the market since before the time of Whatsapp and the like. Kik users primarily identify their friends or other users using the Kik username. Sounds pretty cool when you tell someone to "kik me @….xyz". Kik allows its users to chat and share information such as photos through personal chat. Kik also lets you create user groups and share information. All in all, it shares the same basic features that more advanced messenger apps such as Facebook, Line or Viber offer.
The app also offers an in-app browser that lets you visit the webpages of linked applications and other features that are offered in the app itself. There is also integration with other app-linked services such as document sharing, sketchpad, greeting cards, video camera, and with social network integrated chat, which is quite popular with the younger generation of users. Kik has found popularity with children and the younger generation of teenagers for its ability to share information easily as opposed to text messages. However, there have been instances on Kik where children and young teenagers are placed at risk by unwanted elements systemically targeting children. The developers of the app have devised various means of ensuring privacy, but the fact that any random person across the globe can simply send you lewd pictures because they have your username doesn't instil much confidence. The addition of the option to remove geotagging and other features offer improved security, but in all honesty, these updates have been a little too late in that Whatsapp has clearly overtaken the market for messaging services. The app is free to download, but offers in-app purchases for Kik-enabled apps. Available for download on the App stores for devices supporting iOS7 and up, and Android 2.3 and up. 25. Learn Languages: Rosetta Stone In a world where we are now able to learn languages on the fly with podcasts and loadable tracks on our phones, Rosetta Stone's Learn Languages is actually a blessing in disguise. Made by one of the world's premier organizations in helping people learn other languages, Rosetta Stone offers the new app version of its language teaching modules for those who wish to learn languages quite easily. The app itself is quite intuitive, using visual and audio cues and cards to supplement the learning process. The free app offers one language that you can choose from on a trial basis. The app works on an associated training mechanism where it associates images with the phrase or sentence being spoken out. The app begins by pronouncing common phrases and subject names that you repeat until you get the pronunciation right. Following this, you are shown a few images with different conjugations and verb arrangements to understand how the pronunciation, spelling and phrase construction changes in each situation. Each module lasts for about 30 minutes and is a handy way to pass time, all the while improving your lingual skills. The app has a minimalist interface, designed to keep its user's attention on the actual learning process. The first level of modules is free to learn. However, anything over and above that will cost you, and cost you a bomb it does. However, this comes with the Rosetta Stone assurance and technical support that ensures you are able to speak your intended language with ease. The free version offers about 20 languages, all of which are free to use on the first level. After this comes the premium fee that, although seems a little hefty, is worth the cost. Unlike other language learning apps, Rosetta Stone's specifically designed modules are based on their vast experience in making language learning an easy task. The app is an online app, so ensure that you have a good internet connection to continue the learning process. Free to download from both Appstores, the app is available for devices supporting iOS7 and up, and Android 2.3 and up.