CamScanner Free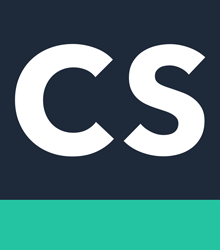 Category
:
Productivity
Platform
:
Apple IOS
,
Google Play
Developer
:
INTSIG Information Co.
,
Ltd
Languages
: English, Arabic, French, German, Italian, Japanese, Korean, Polish, Portuguese, Russian, Simplified
Content Rating
: Rated 4+
Size
: 3.9.2MB
Have you ever been in a situation where you needed to send a document to someone but could not find a scanner? Well, now, you don't need to run about looking for one. Simply turn your phone in to the world's easiest-to-use scanner. The CamScanner app lets you scan documents and share them with friends and colleagues quickly and easily.
The app scans any printed or written text, converts it in to the standard OCR format that can be emailed anywhere in the world, or even faxed to the 30 countries it currently supports (Fax is part of the premium version).
amScanner makes it easy to scan receipts, texts, documents, papers, drawings and converts the data into a PDF file that can be easily shared and downloaded, thus increasing efficiency and productivity, with no fuss! The search function allows scanned documents to be easily recalled, and ensures that none of your bills or papers ever go missing again. The free app offers 200MB of cloud storage space, and each referral to a friend earns you an additional 100MB/user. The current iteration of the app features the ability to scan business cards and save them to your cloud space.
The Camera button offers three modes for scanning – Visiting Card, Documents or QR Code. The scanned document then gets auto-cropped to feature the card/document and the image is auto-adjusted via the Smart Scanning feature to ensure that you get only the best scan possible. The free version also allows up to a maximum of 10 collaborators per document. The easy and functionality of this app has made it the number 1 scanner app globally, with more than 100 million downloads worldwide.
The app features sharing via email or social media. The iOS version also offers AirPrint where you can take prints off any local printer on the WiFi network you are on. The only downside to the free app is the watermark, which of course, can be removed by purchasing the premium app at a monthly or annual rate. The app is available on both app stores, and is available for devices featuring iOS (7 and above) and Android (2.3 and above).